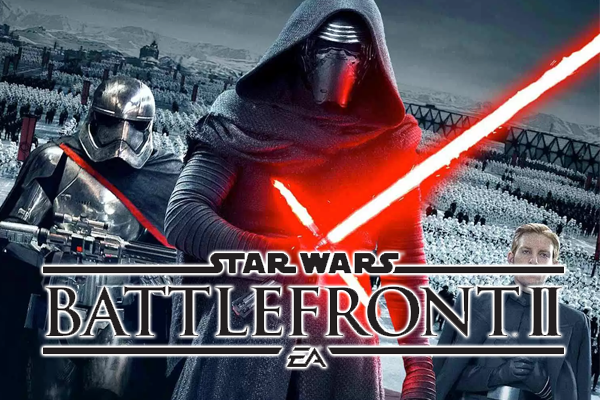 At the end of each financial quarter, publishers release their financial statistics and talk about their upcoming games. EA made haste with theirs, commenting on the huge worldwide success of FIFA 17 and huge upcoming titles like Mass Effect: Andromeda and the next instalment of the immensely popular Star Wars Battlefront series.
Best of all, EA CEO Andrew Wilson mentioned that they would be implementing "more heroes and characters across multiple Star Wars eras" into Star Wars Battlefront II. That means we can expect characters like Rey and Finn from The Force Awakens, as well as perhaps some ill-fated friends from the prequels.
Darth Maul would be a LOT of fun, but maybe let's skip Jar Jar Binks...
Scheduled for release in holiday 2017, the sequel will be helmed by the main developers DICE, but will also see collaboration from Motive Studios, who are behind the mysterious Visceral Star Wars title.
We can only assume they'll be working on the single-player aspect of the game - something sorely missed by fans of the latest title. Criterion, the talented team behind the Burnout series and the recent X-Wing VR mission, will also be helping with the project, which most likely means that the vehicle gameplay will be getting a solid overhaul.
This new approach to Battlefront sounds like a triumph, and I can't wait to see how they'll incorporate characters from across each era, as well as develop the campaign into something memorable!